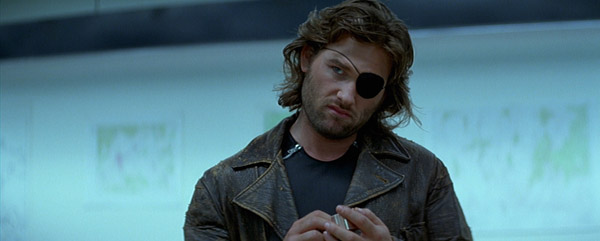 (For any newcomers, a quick word: My wife, Kris, writes a column here every Friday under the heading "Lady Business." — Chris)
I've never been cool a day in my life. I've been known to have my very occasional moments of coolness, but they end in a heartbeat. One moment, I'm letting a witty rejoinder fly. The next, I'm typing the phrase "witty rejoinder". It's tragic, really.
There was a time in college (and slightly after) where I wanted to be cool so badly that I did the unthinkable. I dated a hipster…for seven long years. Imagine living for seven years talking about Einstürzende Neubauten, Beat Poets, Brian Eno, Peter Greenaway and David Lynch. We would watch Robocop or Predator, but only ironically. It was a dark time.
When I look back, I see that Peter Greenaway's movies are insanely beautiful, and late 1980's/early 1990's Industrial music was pretty darned awesome. I just felt like I was living in a box. Don't put Robocop in a corner!