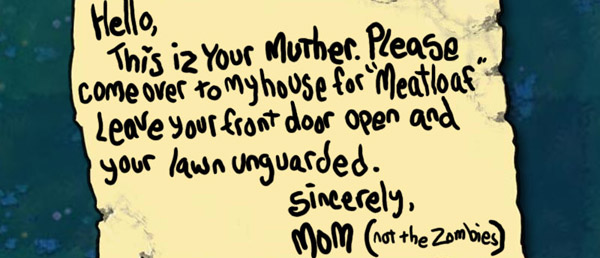 Now that TV is in re-run mode, I've started relying on the internet and my iPod touch for entertainment. I have a few categories that I like to cover on a daily basis.
Money App: Smarty Pig – This doesn't actually do anything fancy. In fact, it doesn't do much at all other than track the money I'm saving up for various goals. You can set up an account on the web for as little as $25, and then choose to automatically deduct whatever amount you choose for however long you choose to save up for whatever the heck you want. Admittedly, the interest on these accounts used to be much higher. However, it's better than stuffing it in your mattress. Plus, they have a cute little piggy bank that tells you how far along you are with your goals.
Chaos prevention app: Epic Win – I love a good To-Do list. I have note pads full of the things I need to do. Sadly, I never check them once they are written. There are a wazillion of these to-do types of apps out there, but this is the only one that has some wit to it with characters and loot. However, I currently need 120,000 points to level up. I can only make the bed so often every day, Epic Win.
Cooking app: Real Simple's No Time to Cook – As long as I have photos to go by, I'm a fairly solid cook. I am in no way a creative cook. For instance, I can't just go in the kitchen and whip something up. I need a list, a plan and a step-by-step that isn't too difficult to follow. This app is great in that I can save favorites, add items to a shopping list and it even has a step-by-step at the bottom of the recipe so I don't get ahead of myself.
Time waster app: Plants vs. Zombies – I don't think I could tell you in words how much I love this game. This game to me is like butter is to Paula Deen. It's like a car chase is to Jason Statham. It's like one dollar bills are to Warren Buffett. It's like a drum solo is to Neil Peart. The beauty of it is that it's so simple. Use plants to kill zombies. Both groups are adorable, and so is the music.
Anti-social app: Kindle – Chris bought me a Kindle a few years ago, and I love it. However, when I take it out to read on the light-rail, I end up answering questions about it for most of the ride. The Kindle app helps me get my read on without interruption. At first, I didn't think I'd like it as my iPod screen isn't very large, but I hardly notice when I'm reading something good. For instance, I went to the bookstore and saw that the Keith Richards book "Life" was enormous. I must have happily swiped to change the page a few thousand times, and I barely noticed. Ah, Keith. Always giving and giving when it comes to entertainment.
Photography app: Photosynth – This app allows you to take a stream of photos and stitch them together. Sometimes, the scenery calls for more than one photo can handle. My in-laws have a lovely property that represents pretty much the only prolonged experience with nature I ever get. With Photosynth, I now have a great panoramic photo of it to take with me everywhere. Sure, I can walk around the park at home, but it's chock full of hobos. Not exactly photo-worthy.