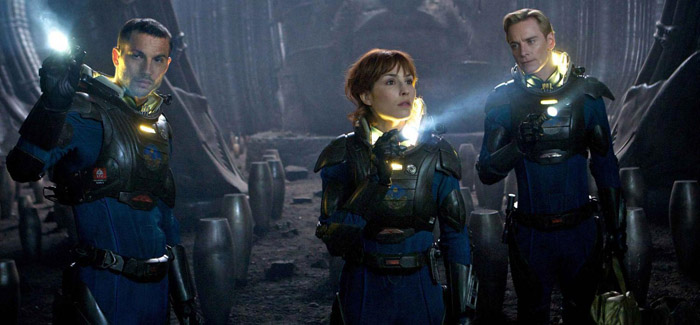 Kris and I took a day off work to go see Prometheus on opening day, so eager were we to see the new sci-fi film by Ridley Scott, creator of Alien and Blade Runner. I've written two reviews, and here's the first one:
It's a good, entertaining monster movie, but not the landmark piece of science-fiction I was hoping for.
Okay, now onto the second review, which is absolutely filled with spoilers, because despite my disappointment in the film as a whole, it was very entertaining, and it is a great deal of fun to talk about in detail.
Spoilers — lots of them — below.