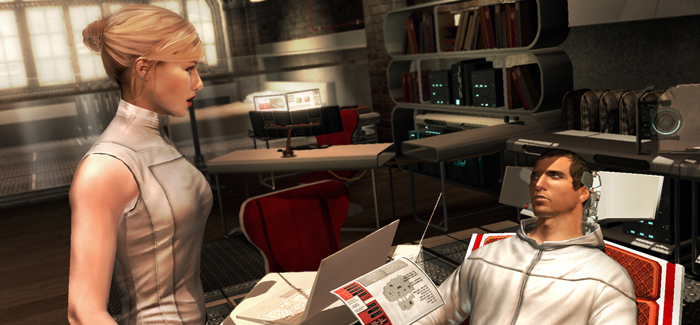 Venice, Italy — An assassin attempting to relive the experiences of his Italian ancestor, using a device known as an Animus, has reported repeated connection problems that he says are hampering his progress.
Desmond Miles, an assassin, has been using a device known as the Animus 2.0, which allows him to experience the genetic memories of his ancestor, Ezio Auditore da Firenze, another assassin who lived in the late 1400's. However, the Animus 2.o requires a constant connection the servers of Abstergo Industries, and maintaining that connection has been routinely troublesome for Miles.
"It's frustrating, definitely" said Miles, as his connection was dropped for the fifth time that day. "When I lose my connection, I lose all the progress I've made, and I have to wait for the connection to reestablish itself before I can continue."
"I could understand if I were engaging in some kind of some multi-assassin mode, where between two and twenty-four assassins were all connecting to the same server at the same time, to relive memories together. Then, yeah, it would make sense to have to be constantly connected to the Abstergo server."
"But this is a single-assassin experience. The memories are all contained in Animus 2.0, and I'm in the lab, connected to it legitimately… it seems stupid to have to be constantly connected to Abstergo's server as well."
Abstergo Industries has stated their strict policy of Digital Restriction of Memories, or DRM, is in place to prevent unregistered assassins from reliving their own ancestors' genetic memories, though many genuine assassins, like Miles, complain that they are the ones having to deal with the connection problems.
"Meanwhile, some unregistered 13-year-old assassin has a pirated version of the Animus 2.0, that he got for free, and he doesn't have to deal with this at all," Miles said bitterly. "I'm an actual assassin and I'm being treated like a criminal."
"I never had this problem with the original Animus," he added. "Though those memories weren't as much fun to relive. They were a little repetitive."