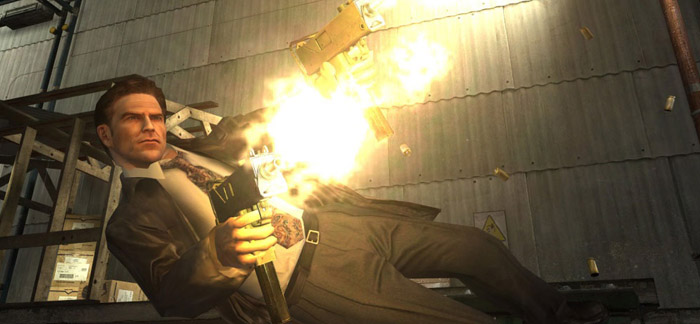 Mount Sinai Medical Center, New York — A shocking report was released today by medical researchers working at the Mount Sinai Medical Center's Bullet-Time Research and Treatment Division, stating that as many as one in four children today are being born with the ability to temporarily slow down time.
"We didn't expect these numbers," said Dr. John Anderson, chief researcher of the phenomenon, concluding the five year study. "Frankly, no one did."
While it has been generally accepted that the ability was becoming more widespread in recent years, particularly among gun-toting vigilantes, high-tech super-soldiers, and Old West renegades, the report still stunned the medical community and the public at large. Dr. Anderson explained the reason it has been difficult to present accurate data until now.
"The problem is, this ability to manipulate the time-stream has been called many, many different things in the past, and in the future as well. Bullet-Time, Matrix-Time, Heightened Reflexes, Adrenaline Rush, Focus Mode, Force Speed… the list goes on and on."
Dr. Anderson proceeded to go on and on. "Exceeding Sense, The Speedbreaker, Warp Time, Double Haste, Impact Time… I think that's most of them."
"That's precisely why it's been so difficult to diagnose in both children and adults. But once we started looking at all of these abilities as the same syndrome, we realized it was far more widespread than we initially thought."
The rise in the number of adults and children with the supernatural ability has caused a great deal of concern for friends and family of the afflicted. "I think everyone probably has a friend or a co-worker or a weird uncle who can slow down time," said Mildred Payne, whose son was diagnosed with the ability in early adulthood. "But when it's your own child, it's a little disturbing. Don't get me wrong. I love and support my son, and accept him as for who he is. It's not a choice, he was just born that way. I know that. But it's still hard not to worry."
Possessing the ability to slow down time might not be a bad thing, Dr. Anderson was quick to point out. "Look at is this way. There have been mechanical devices specifically designed to give the bearer a similar ability, such as the Vault-Tec Assisted Targeting System, or V.A.T.S., which indicates, in my mind, that being born with such a talent is a blessing, not a curse."
"People afflicted with Bullet-Time can lead happy, fulfilling lives," the doctor continued. "Maybe even happier than most. I mean, with Bullet-Time it's much easier to pump round after round of white-hot lead into the heads of attacking mutants, clone soldiers, or enemy aliens with deadly accuracy. I could definitely see that coming in handy."